Congratulations Class of 2020!
This class was born in the year of 9/11 and graduates in the year of COVID-19. Despite the extreme circumstances, you have persevered and deserve recognition for your accomplishments! The Town of Mount Airy held a motorcade last Friday to celebrate you! To view or upload your photos from the event, go to the Shared Google Album.
Mount Airy Small Business Operating Assistance Micro-Grant Program
Opens June 1, today, at 5:00 PM at www.mountairymd.gov/micorgrant.
The Economic Development Commission forwarded a positive Program recommendation, which Councilwoman Pamela Reed took to the Town Council earlier this month. The Town Council approved total funding of $13,770, in leftover Economic Development Funds. One-time grant awards of $1,000 will be granted to business entities with no repayment due.
All applicants are required to submit the online form with completed supporting documentation as attachments by the grant closing date on Friday, June 12, 2020 at 11:59 p.m. Awards will be made by Monday, June 22, 2020 and checks will be processed immediately.
Mount Airy Community Funded Small Business Grant
To show support to the many small businesses that make up our community, a small group of volunteers has created a "COVID-19 Community Funded Business Relief Grant" to help pay operating expenses as a result of lost revenue due to the pandemic. 100% of all funds collected will be distributed to local businesses, through an application process, in amounts based on need. Applications will be scored through a "weighted score" system, as well as a financial needs assessment.
If you are a local business in need, please email reedpa01@yahoo.com. The application process will begin Monday, June 1, 2020

Consider donating at:
https://www.facebook.com/donate/2648920125327233/2656481357904443/v
Weekly Mayor's Reading Series
Join Mayor Pat LIVE every Wednesday at noon on the Town's Facebook page for the Mayor's Reading Series. This week's reading will be a The Pout-Pout Fish. "Swim along with the pout-pout fish as he discovers that being glum and spreading 'dreary wearies' isn't really his destiny. Bright ocean colors and playful rhyme come together in this fun fish story that's sure to turn even the poutiest of frowns upside down."
So What Exactly is Open Now?
Things have been involving and you may be confused about what is currently open. Here's a brief list:
Town Hall is closed with partial staff in office, encouraging telework. Public works continues to alternate staff so that not all report to work at one time. Temperatures must be taken before reporting to offices. All staff should be reachable during business hours via phone or email
Parks: Tennis courts and pickleball courts are open as well as fields, but only to groups of less than 10 maintaining proper distancing. Playground equipment is open except for Watkins Park.

Basketball courts are closed.

Mackenzie the Caboose is closed.
Small businesses may reopen at 50% capacity except for restaurants
Restaurants may open with carry-out, curb side pickup or outdoor seating with proper distancing and additional sanitation measures.
Year of the Woman Submissions
Do you know an extraordinary woman who has made a significant impact on Mount Airy's past, present, or future? Someone like the amazing Ms. Althea Miller whose bio can be seen here? If so, please share their information.
Lets brighten these gray days with inspirational stories of the wonderful woman in Mount Airy.
Submit an Extraordinary Mount Airy Woman Today
New Park Naturalist Blog
Did you know we have our very own Park Naturalist on staff? Ashley Collier will be posting a weekly blog for Mount Airy Parks: Park Naturalist Notes. With more people exploring their back yards it is the perfect time to start learning about the world around you!
Subscribe to the weekly blog
View blog feed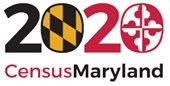 Census 2020
The deadline for the census has been extended from July 31 to October 31, 2020. So far Maryland is above the national state average of 60.3% return rate with a Maryland self-response rate of 64.4%! Carroll County leads the state with a 76.4% while Frederick County has 72.1%, Howard has 74.2% and Montgomery has 70.2%. Let's keep those numbers up!
Why the Census is Important
Census data is used to determine the level of federal funding for programs such as Supplemental Nutrition Assistance Program for Women, Infants and Children (SNAP/WIC), Medicaid, Children's Health Insurance Program (CHIP) and highway and transportation projects.
• Every year, the federal government allocates more than $675 Billion in funding based on census data.
• Every Marylander not counted costs the state approximately $18,250 over 10 years – this equates to the state losing $26.6 Billion (based on historical U.S. Census undercount). Just think of the increased funding for government programs, infrastructure. Learn more at https://census.maryland.gov. #2020MDCensus